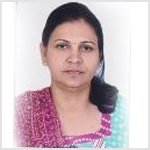 R.R. College of Education and Research (B.Ed) is an amalgamation of experienced and efficient administration, dedicated faculty and proactive management. The college came into existence with the vision of creating skilful teachers.

Our college's genuine concern ensures pupil teachers emotional growth with intellectual excellence. This empowers them to develop their self-esteem, self-awareness and self-confidence. Sharing ideas, analysing situations and expressing them confidently are essential skills which are honed here, through Experiential Learning.

While studying at R.R. Educational Trust's college of education and research (B.Ed) aspirant teachers will become confident, articulate and enlightened teachers, ready to step into global education society with integrity and honour.

We believe in giving our pupil teachers strong values along with set of wings which will carry them far and wide. Our pedagogy is- infusing creative teaching styles. Lastly, we treasure dynamism and deem that one should be well prepared to adapt the global scenario and work on his/her teaching accordingly.